Just as "one size fits all" rarely fits anyone well, one flag material simply isn't the best choice for all environments. That's why Veterans Flag Depot offers you a choice of materials for our commercial grade outdoor Texas State Flags.
Our rugged 2-ply polyester Texas state flags are made in the U.S. and are engineered for the brutal punishment that high winds can dish out. 2-ply is especially well suited to drier climates.
Our durable nylon Texas state flags are made here in America and are the best choice for moderate wind and wetter environments. If in doubt, try nylon you'll get a super durable flag plus it won't take as much out of your pocket book.
Sort by
Price filter
Filter by price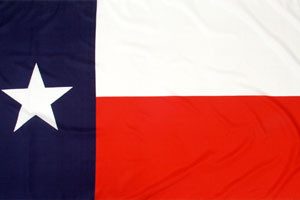 This 10'x15′ 2 Ply Texas State Flag is made of 2 ply polyester an incredibly strong and resilent material, developed for